Item Name & Description: hand-bound blank book, 4.5″ by 6″.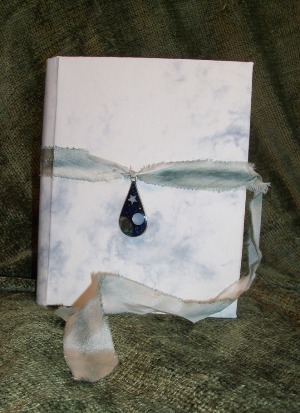 Cover is white and gray, reminiscent of clouds; end-papers are dark sliver-gray.
Internal paper is the sort that is called "parchment", as found in art stores generally. Silk ribbon tie closure, with decorative charm of planets and star.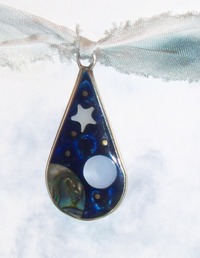 Starting Bid:$15
Notes: I will ship anywhere in North America, Europe or Asia.
Bidding is now open. It closes Sunday, May 3, 2015 at 4:00 p.m. (time zone conversions, countdown) unless bids are received in the last ten minutes (learn more).